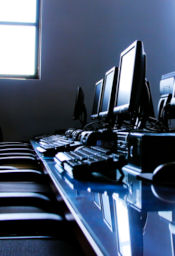 The South Shore Educational Collaborative K-12 Alliance is made up of thirteen local school districts.

Contacts:
Patricia Mason is available to provide additional information about the program and how to participate.
Alliance Activities and Benefits
The K-12 Alliance, which replaces the High School Alliance is under the auspices of the Professional Development Committee, comprised of the Assistant Superintendents and Curriculum Directors of the member districts. This group meets monthly to develop topics, activities, and methods of delivery for quality professional development for teachers in Southeastern Massachusetts.
Braintree Public Schools

Cohasset Public Schools

Hanover Public Schools

Hingham Public Schools

Hull Public Schools

Marshfield Public Schools

Norwell Public Schools

Quincy Public Schools

Randolph Public Schools

Scituate Public Schools

South Shore Charter Public School

Weymouth Public Schools

Whitman-Hanson Public Schools
The membership cost is currently $2,000 per school year. To join the Alliance, or to find out additional information, please email Patricia Mason.