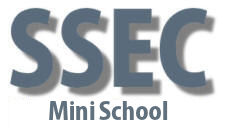 The Mini-School specializes in educating children with Pervasive Developmental Disorder, Autism Spectrum Disorder, developmental delays and language delays.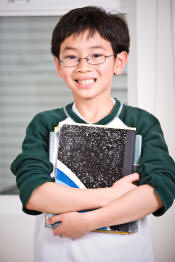 School Hours:

8:30 - 4:00 Mon-Thurs

8:30 - 2:45 Fridays


Contact:

Maureen Gattine
Program Director
Mini School
75 Abington Street, Hingham, MA 02043
781-749-7518
Karen Thomsen
Administrative Assistant
(781)749-7518 x1614

The Mini-School serves students from five to twenty-two years of age. The school uses a multidisciplinary approach that includes best practices in applied behavior analysis, positive behavioral programming, language based instruction, incidental teaching, augmentative and assistive technology and sensory integration. The Mini-School team is made up of highly qualified and experienced teachers and therapists. Instruction is delivered in large group, small group and 1:1 settings with a high staff to student ratio. The Mini-School also offers an extended day and summer school program.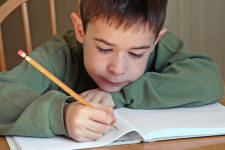 History

Established in the early 1970's, the Mini-School has been serving students on the Autism Spectrum for over 30 years. The Mini-School began in one classroom, prior to the passage of Chapter 766 regulations, as part of an initiative of the Commonwealth of Massachusetts to start "mini-schools" throughout the state for students with a variety of special needs. These "mini-schools" were situated in public school settings allowing students with special needs the opportunity to go to school with their peers. In 1987, the Mini-School joined the South Shore Educational Collaborative and has expanded to educate students in nine classrooms. In 2007, classrooms were added for students with Asperger's Syndrome and high functioning autism.
Support Services
Support services include speech and language therapy, occupational and physical therapy, assistive technology, adapted physical education, and yoga. The Mini-School program offers parent training as well as a monthly support group for families to ensure a strong communication model from school to home.

Academics
The Mini-School follows the Massachusetts Curriculum Frameworks as a guide in providing academic instruction at each student's developmental level. Academics are focused on Mathematics, English Language Arts, Science and Technology, History and Social Sciences.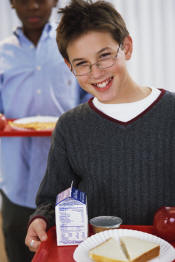 Functional Life Skills

Functional life skill training is incorporated into the school day. Self-care skills, cooking, money management, community experiences, leisure activities including swimming and cooperative games, social skills training are integral components of the program.

Vocational Training

Vocational training is provided for students who are 14 years of age and older. Students are taught job skills in the classroom and throughout the school building. This includes clerical, janitorial and cafeteria jobs as well as recycling programs, operating a greenhouse, and running a school store. In the community, we offer supportive employment and competitive employment opportunities.

Locations

Mini-School classrooms are located in public school buildings in South Shore Educational Collaborative participating towns.