Quest Elementary/Middle School
The Quest School is a small,
supportive therapeutic school that provides intensive educational,
clinical, behavioral and remedial services for students kindergarten through eighth grade.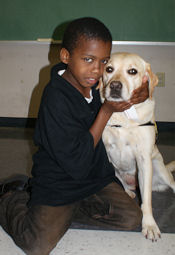 School Hours:

School Year M,T,Thur, Fri 8:30- 2:50 Wed. 8:30- 12:50

Summer Hours M-Th 8:30-2:30pm 6 week program

Contact:

Jennie Williams,

Program Director
Quest Program, South Shore Educational Collaborative
75 Abington Street
Hingham, MA 02043
339-201-4571

Jennie Williams, MA, Program Director, joined SSEC in 2006 as a psychology intern. She has had the privilege of working in Quest, South Shore High, Careers, and the STARTS Program as a clinician. Jennie was the Behavioral Specialist in Quest prior to becoming the Program Coordinator in 2012. In addition to working at SSEC, Jennie has worked with children in a variety of settings including community mental health centers, psychiatric hospitals, and partial hospital programs.
Rosanna Warrick, LMHC
Quest Program Coordinator
Rosanna Warrick, LMHC joined the Quest program in 2017 as the Program Coordinator. She is a Licensed Mental Health Counselor in Massachusetts and is certified in Traumatic Stress Studies. She previously worked with children and adolescents involved with the Department of Children and Families and the Department of Mental Health in residential and community health settings.
Tim Handorf,

Clinical Director
Timothy P. Handorf, LICSW has worked in the mental health field since 1979. He became the Clinical Director of the Collaborative in September 1994. Prior to that, he was the Clinical Consultant to the Quest and South Shore High School programs since 1987. From 1981 until 1994, he worked at the South Shore Mental Health Center in Quincy, MA, first as a staff clinician and eventually became the Program Director of the Child and Adolescent Unit. Since 1981, he has maintained a private practice, specializing in child and adolescent therapy and providing supervision and clinical consultation to schools, programs and private practitioners in the area. He has presented papers and conducted workshops at the local, regional and national levels on matters related to adolescent and family issues.
Lisa Penzo,
Administrative Assistant
339-201-4567
The mission of the Quest Program is to provide a safe and respectful learning environment where relationships between staff and students can be nurtured and developed and where students can learn new skills for continued growth.

Quest Core Values

Provide a safe learning environment

All individuals have the right to be treated with courtesy and respect

Dedication to teaching and learning

Build strong relationships to foster continued student growth

Respect for diversity

Participatory and collaborative decision-making

Clearly defined expectations and limits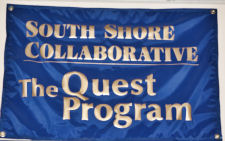 Services Offered

The Quest staff is committed to providing a safe and structured learning environment where students can make academic, social, emotional and behavioral progress that will enable them to be successful in a less restrictive setting.

Quest provides individualized academic instruction in a small group setting by certified special education teachers. Speech and language, occupational therapy, and remedial reading services are provided for those students whose IEP requires it. In addition, a wide range of therapeutic services are offered, including individual, group and family therapy by a team of highly skilled licensed clinicians. As a program, we have adopted the Social Thinking® Curriculum. This program, developed by M.G. Winner, is designed to teach students how their words and actions impact the thoughts and feelings of others around them.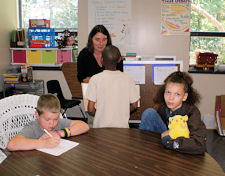 The Quest Program utilizes a structured behavior management system in which students are provided consistency and support while also being challenged to work on their goals. The program also uses incentives, such as our school store, to encourage positive behaviors. All students have the opportunity to participate in a variety of enrichment activities such as art, physical education, music, health, and field trips. Quest also has two trained therapy dogs
During the summer, extended school year services are provided for those students whose IEP includes a longer school year to prevent substantial loss of previously learned skills. Quest also has an active Parent Support Group that meets one evening monthly. This group is led by a clinician and provides information and resources as well as a source of support for interested parents.